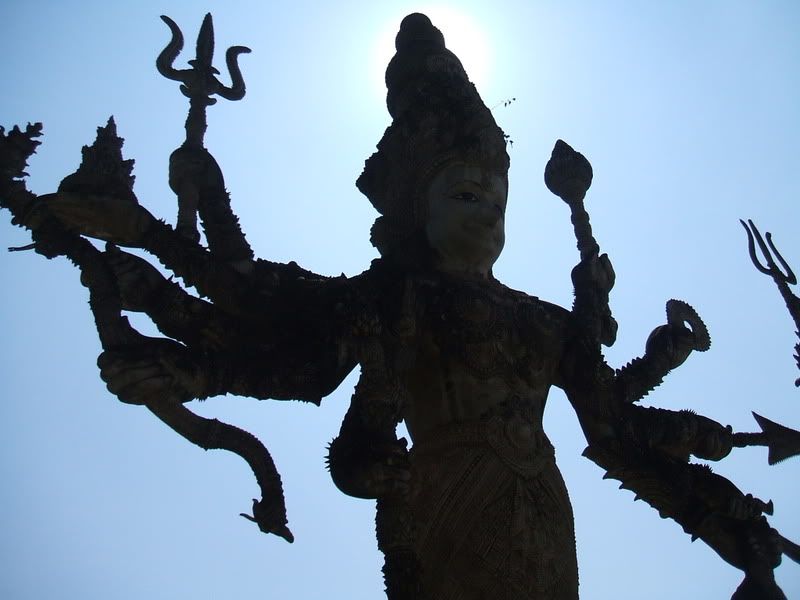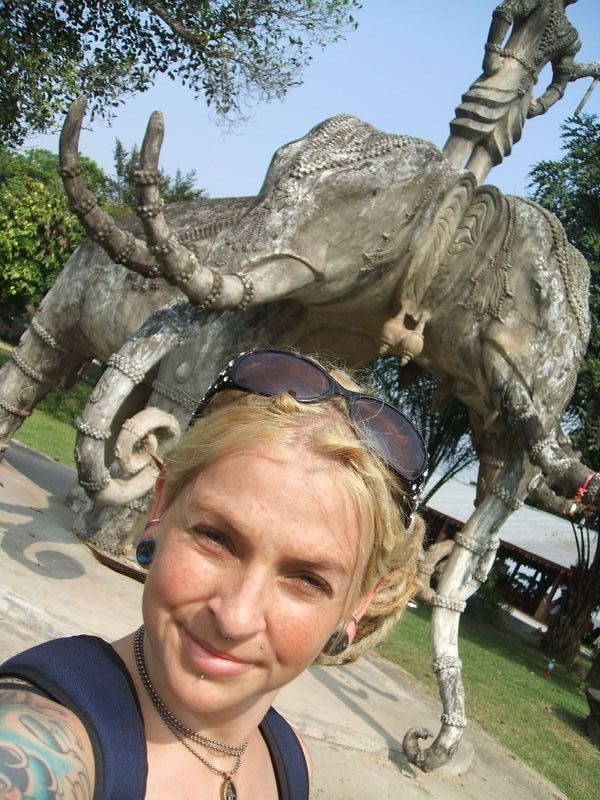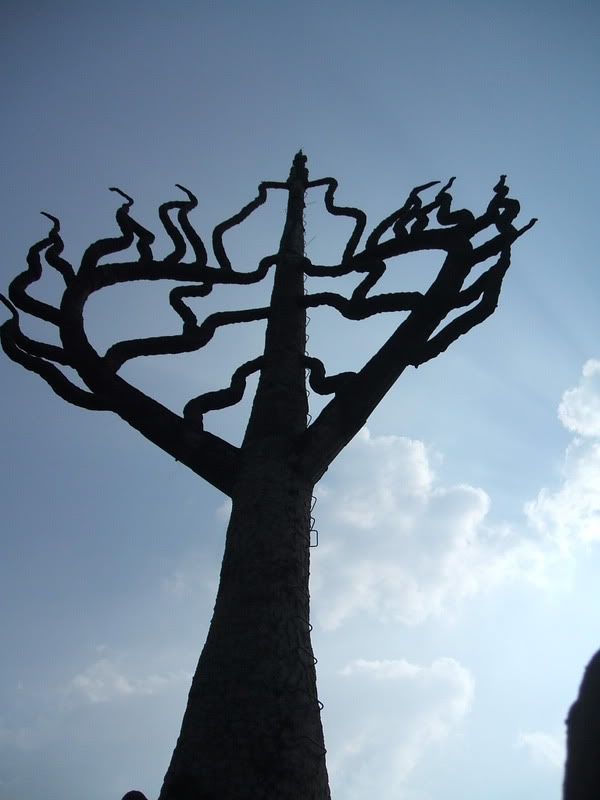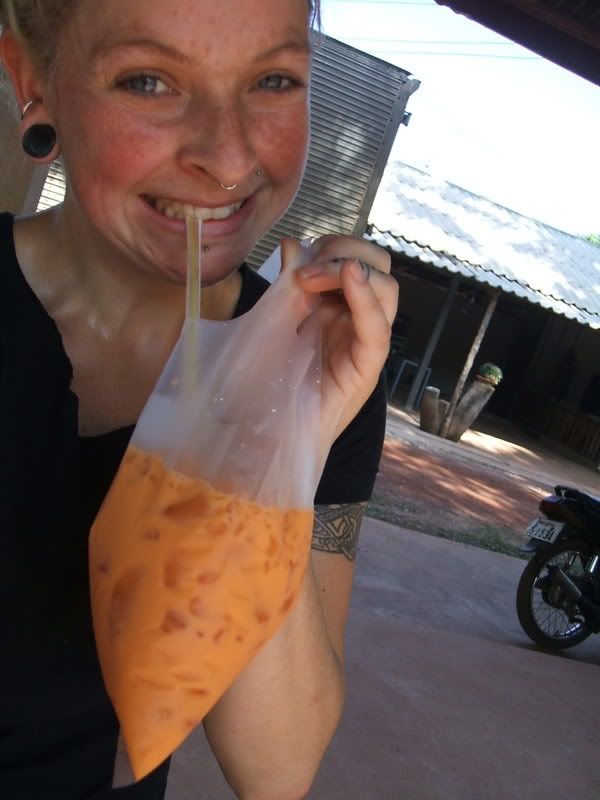 back in T-town, for those of you who aren't cool (though i know all my readers are) that is thailand.
i figured, i am counting, that i am on day 53 or so of my trip.
i have fallen into a hippy haven with small clean rooms, communal tables, roads of smooth rocks, yoga, reiki, astrology, vegetarian food, a garden with shade to sit in and hippies.
oh the highlights of this place is a pit puppy to snuggle and my neighbor plays the accordian. a quiet spoken man that's been playing as long as i've been alive.
i ment to pass through nong khai, simply see a sculpture garden and take off, but this place has lured me in. the traveling is begining to wear me a down a little bit, not quite enough to help me sleep nights, but enough to give me a little cold.